By Cornelia
It has been a very, very long time since the government has done anything I was happy about. I'm not happy about the war, or the No Child Left Behind fiasco, or the lame-ass response to the ginormous growth in autism cases, or anything else they've done since, like, forever.
But about two months ago, the government made me very, very happy.
I was lying on the sofa minding my own business, wondering if it was worthwhile to turn off the TV at the end of Jeopardy, when the phone rang. I didn't recognize the number, but luckily turned down the volume on the opening theme of
Wheel of Fortune
before I picked up.
The guy on the phone said, "Hello, Cornelia?"
I said, "Um. This is Cornelia."
And he said, "This is Dana Gioia, from the National Endowment for the Arts."
I swallowed kind of hard, thinking "wow, am I EVER glad I turned down the volume, because how embarrassing would it be to have someone shriek 'I'd like to buy a vowel, Pat!'" In the background while you've got the chairman of the NEA on the phone, you know?
Here is what Mr. Gioia then proceeded to tell me:
As of several days ago, I can actually tell people that it happened. YAY!!!!! I AM SO EXCITED!!!!!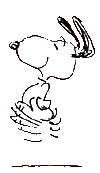 Here is the official version:
The 2008 Literature Fellowships recognize... writers of prose, encouraging the production of new work by affording these writers the time and means to write. Each literature fellow receives a $25,000 award.
This seems like a great deal of money to me. I am tremendously grateful both to the NEA
and
to my fellow taxpayers for their largesse. I feel kind of guilty.
I keep reminding myself that the war in Iraq costs about $300 million a day.
And that assuages my guilt a little, you know? I mean, writers are cheap, compared to the price of war.
And then I get to thinking about what the WHOLE war is going to cost. I'm hearing something like $1.2 trillion dollars. Let's write that out all the way so we can look at
all
the zeros, shall we?
$120,000,000,ooo,ooo


Got that?
Think about how much cancer research that would buy. Or college tuitions. Or teacher salaries.
Or how much of, say, New Orleans it could rebuild.
Or how many kids it could feed.
How many veterans it could provide honest-to-goodness healthcare for.
As the Beach Boys used to sing, "wouldn't it be nice?"
(
WARNING:
the above is NOT the Beach Boys.
It is Country Joe and the Fish.
Saying "fuck."
A lot.)
What would you buy with $1.2 trillion, if we could end the war and stuff?