By Cornelia
John Lee Hooker, "I Left My Heart in San Francisco"
And in his version, you can totally tell that he cut it out with a machete and then duct-taped it to the side of a cable car, still beating.
Eric Clapton, "Drifting Blues"
... I'm drifting and drifting,
Just like a ship out on the sea.
Well I ain't got nobody
In this world to care for me...
... I give you all my money,
Tell me what more can I do.
You is a sweet little girl
But I swear you won't be true.
First heard this off a cassette someone left in my car in Cambridge. Still fine stuff.
Allman Brothers, "Whipping Post"
Because it's just been that kind of summer.
Jonathan Edwards, "Shanty"
Hard to believe this is the same guy who sang the "Welcome Back, Kotter" theme. Great lazy-day stoner song.
Lucille Bogan, "Shave 'Em Dry"
Possibly the most obscene lyrics ever recorded, and she has such a wonderfully raspy voice. Not recommended for the carpool-mini-van audience. The Asylum Street Spankers also do a great cover version.
Social Distortion, "Ball and Chain"
"...a broken nose and a broken heart, an empty bottle of gin..."
Leonard Cohen, "Chelsea Hotel #2"
A haunting song about a haunting place...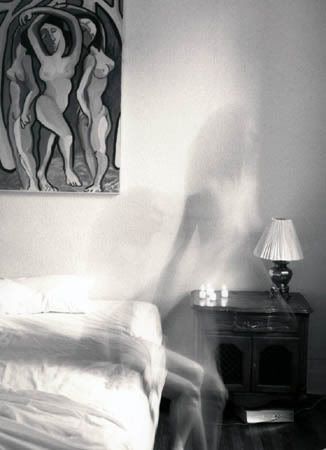 ...written in memory of a poignantly iconic Texan...
... by the world's saddest Canadian.
Grateful Dead, "Friend of the Devil"
Although I'm disappointed to discover, after all these years, that Jerry's singing "doo-dah man,"
because "two-dog man" just sounds so much better to me.
Mahalia Jackson, "Get Away Jordan"
The woman is just so... full...
(this is a different song, but similar arrangement).
Jerry Lee Lewis, "Ubangi Stomp"
The lyrics are appalling but the instrumental stuff is gorgeous.
The Roches, "Hallelujah Chorus"
Best sister act since Mary Ford and her sister Carol sang with Les Paul, IMHO.
Carla Bruni, "Le Plus Beau du Quartier"
"Regardez moi, je suis le plus beau du quartier..."
Arrogant but great.
Ray Charles, "Let's Go Get Stoned"
Because he's Ray, even if he's not as cool as Rae.
Lale Anderson, "Lili Marlene"
What can I say? I'm going through an obsessive WWII research phase.
Neil Young, "Pocahantas"
My favorite part is the "Marlon Brando, Pocahantas and me..." line.
Van Morrison, "Precious Time"
"No rhyme or reason, no master plan/no nirvana, no promised land"
The Louvin Brothers, "You'll Be Sorry."
Best brother act since... um... forever.
The Specials, "You're Wondering Now"
Last but not least....
"[knock-knock-knock-knock] you can't come in [knock-knock-knock]
you can't come IN!"
(bizarre anime version...)
And what have you guys been listening to this summer?